2022 Jun 2
Dubaiprint.com at Gulf Print & Pack 2022: Building an Eco-Friendly Network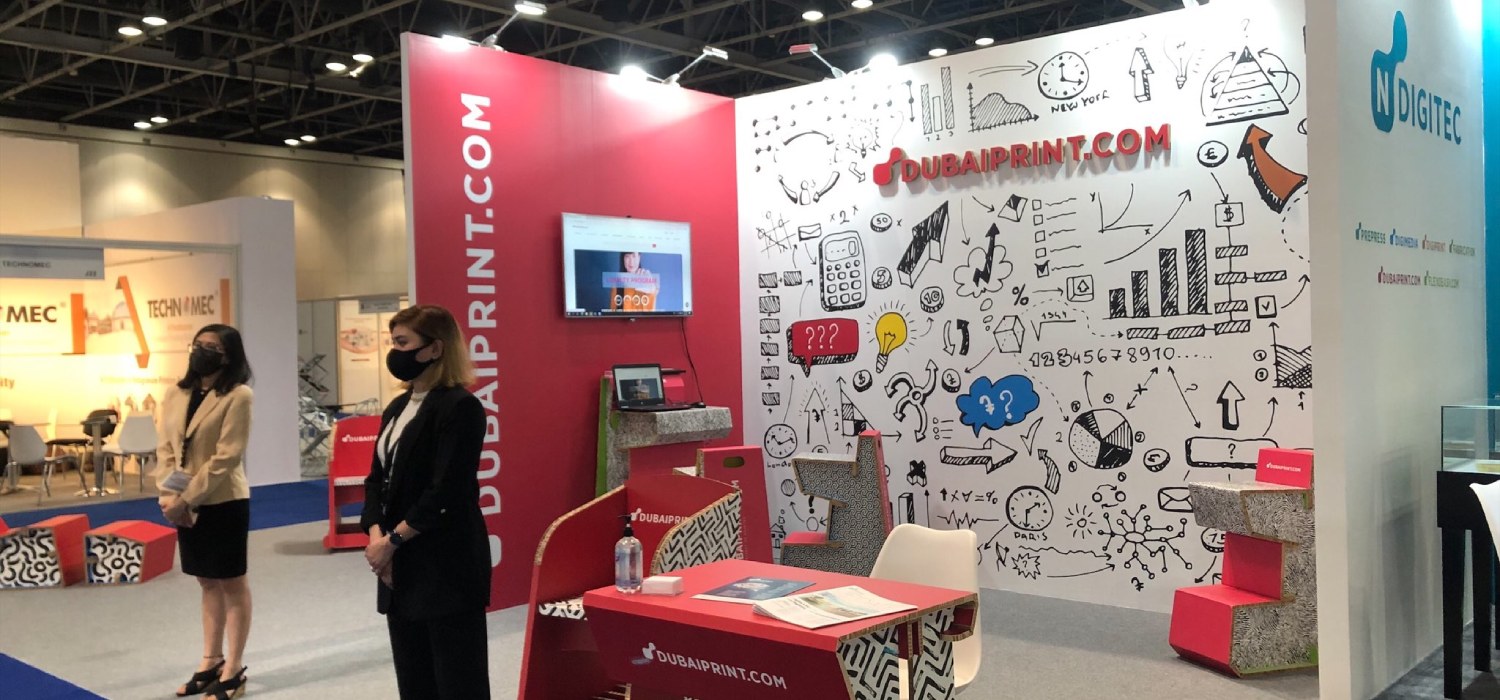 Dubaiprint.com, from 24 to 26 May 2022 with the entire printing and packaging network came under one roof – Gulf Print & Pack to witness the evolution of the industry to a more digitalized and sustainable future!
Dubaiprint.com is the online competency of NDigitec – a major Prepress, Premedia, and Digital Printing company in the region. The company had impressive participation in this amazing exhibition event. Having its exclusive role in the sphere of Digital Printing, Dubaiprint.com's unique stand caught the visitors' attention immediately. It's essential to mention that the team honorably hosted His Highness Sheikh Hasher bin Maktoum al-Maktoum during the opening ceremony.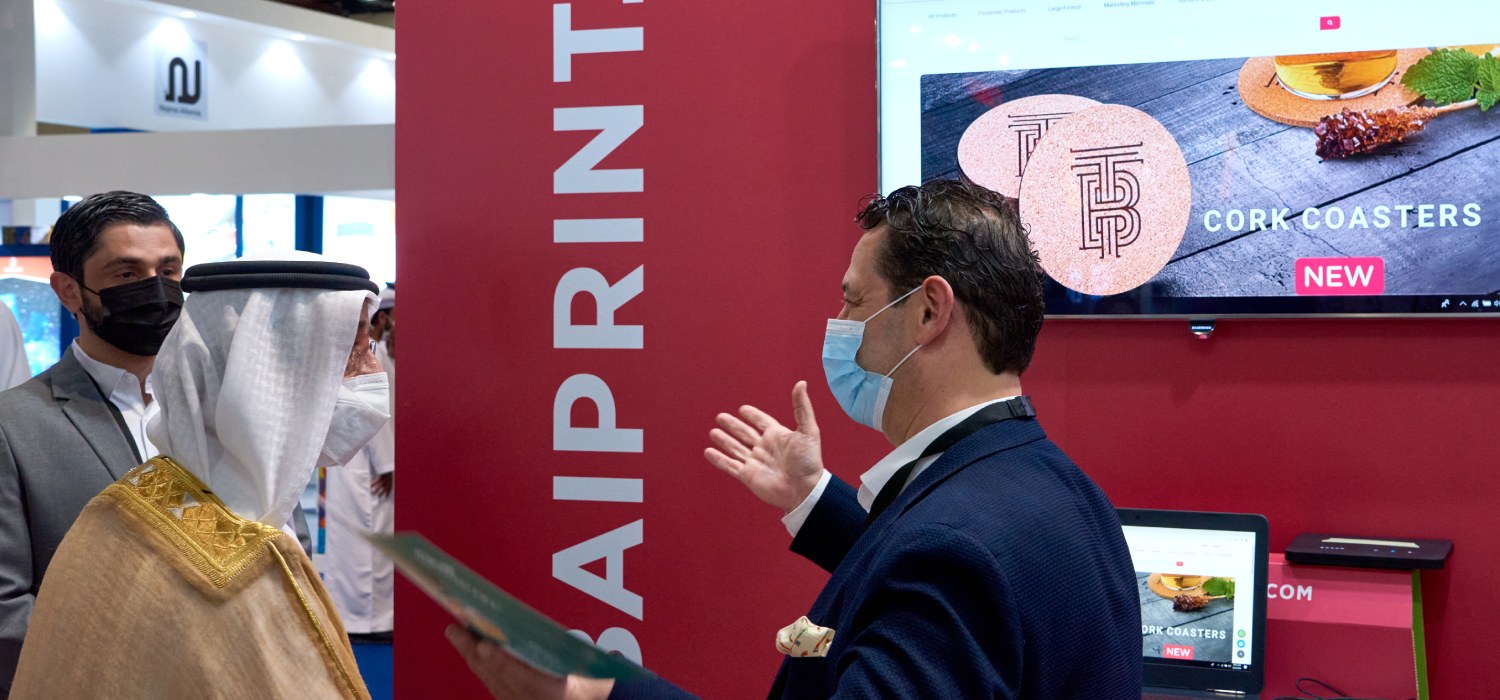 Dubaiprint.com is famous for being the first professionally integrated web-to-print with a customized platform in the Middle East. The platform interested people very much. They were exploring its unique, customizable products as well as the custom solutions which Dubaiprint.com offers to any customer.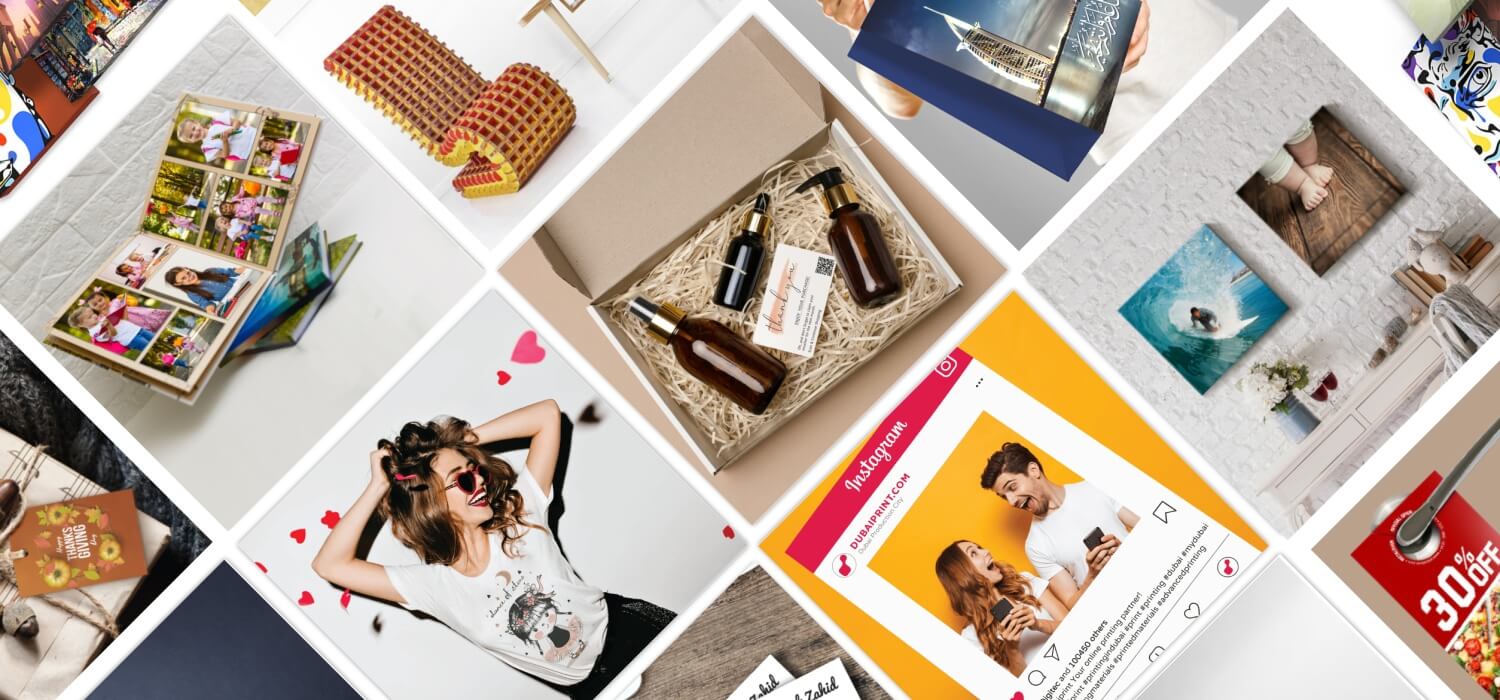 The Executive Manager of Dubaiprint.com, Yeghig Bekerian introduced the latest updates on the platform and the product additions. He presented the eco-friendly, sustainable materials and how the users can customize the design and other properties easily and within a few minutes via mobile application or the website.
Building Sustainability
It's significant to mention that NDigitec was the printing partner and the sponsor for the GPP 2022 innovation feature area. The company uses high-quality sustainable materials such as the D-Board, forex, aluminum, and corrugated board. This aims to globally contribute to sustainability and to meet all exhibition and display requirements.  In particular, the technological usage of D-Board has become an essential factor in Dubaiprint.com's know-how.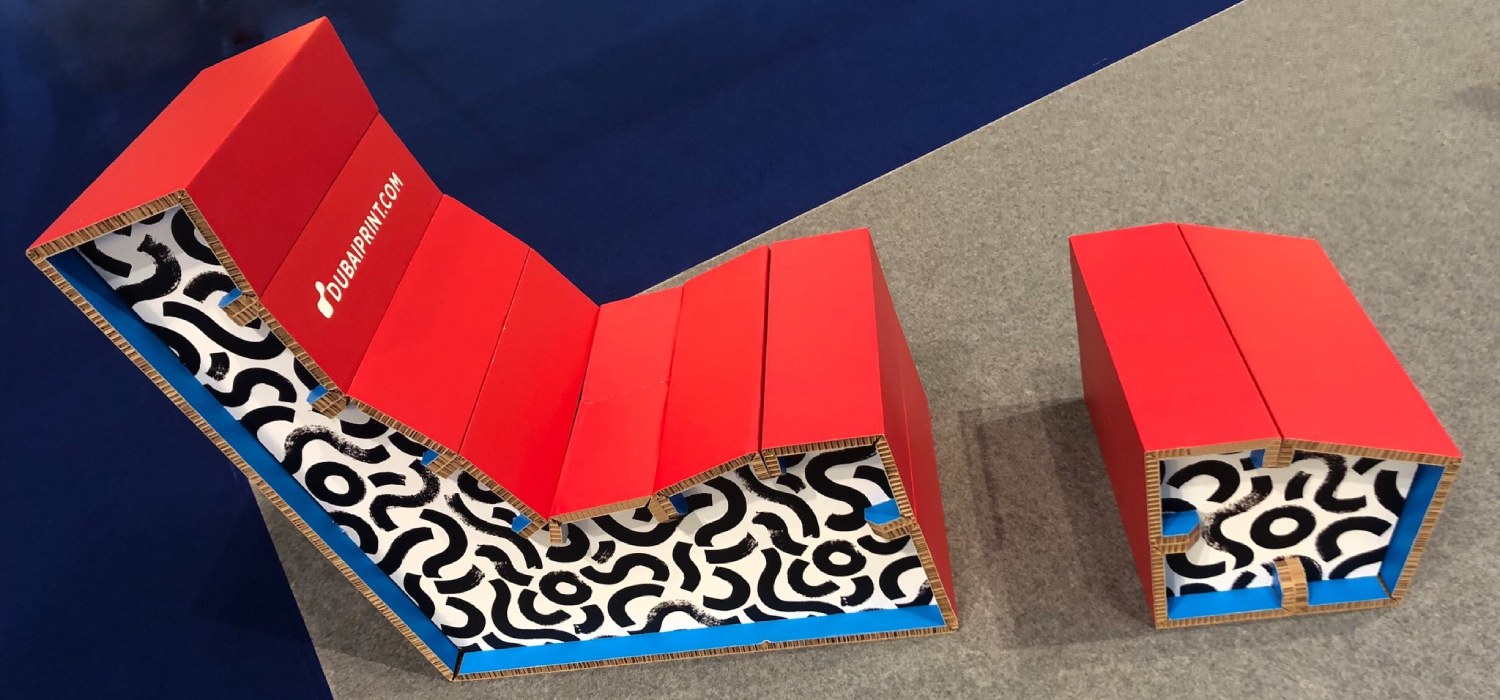 As a result, Gulf Print & Pack was a wonderful occasion for Dubaiprint.com to meet its customers in real life, make new awesome connections, and discover new collaborative opportunities. The successfully done brainstormings during GPP and overall being part of an inspiring network like this feels really amazing. It fills Dubaiprint.com team with more enthusiasm and energy to create and come up with even brighter printing solutions. Thus, the company contributes to a much more sustainable and digitalized era of packaging and printing.
Sign Up To Our Newsletter