2020 Jul 27
Augmented Reality – Easy with Us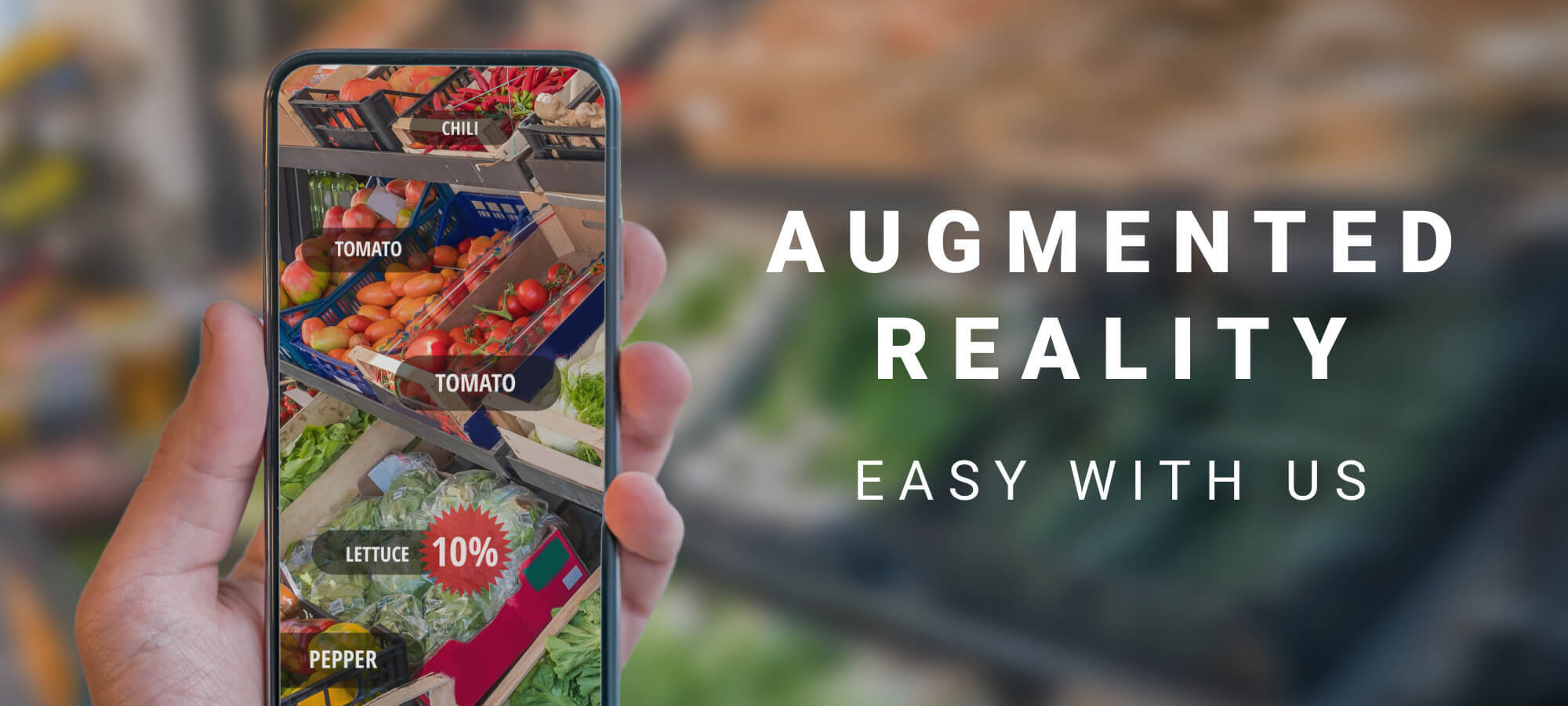 No matter which industry you work in, you already know that Augmented Reality development is more popular than ever. It seems like it has changed everything and is becoming more popular day by day.
For several years now, Augmented Reality and Virtual Reality are major digital trends within the new age of technology. AR has also gained big fame in the fields of marketing and entertainment. This new technology level makes everything visually attractive, so it is excellent for marketing where people can do almost everything to attract new customers.
Some entrepreneurs may come up with these kinds of questions so far: Should I use AR in my business? How can I reshape my industry by using AR? What type of AR suits my business the most?
Today we are going to help you find the answers to these common questions mentioned above. And most importantly, we will boost your inbound marketing strategy with the help of our services.
AR Solutions in Printing Materials
Technology has evolved, and today's buyers have much higher expectations about how a brand should communicate with them and stay with the brand whom they can trust. Visually and verbally. With the help of AR solutions, any brand and business can transfer information and communicate with its customers. The communication can proceed via videos, AR Business cards, AR packaging, printing solutions, and much more…
• Tell Your Brand Story with AR Business Cards
.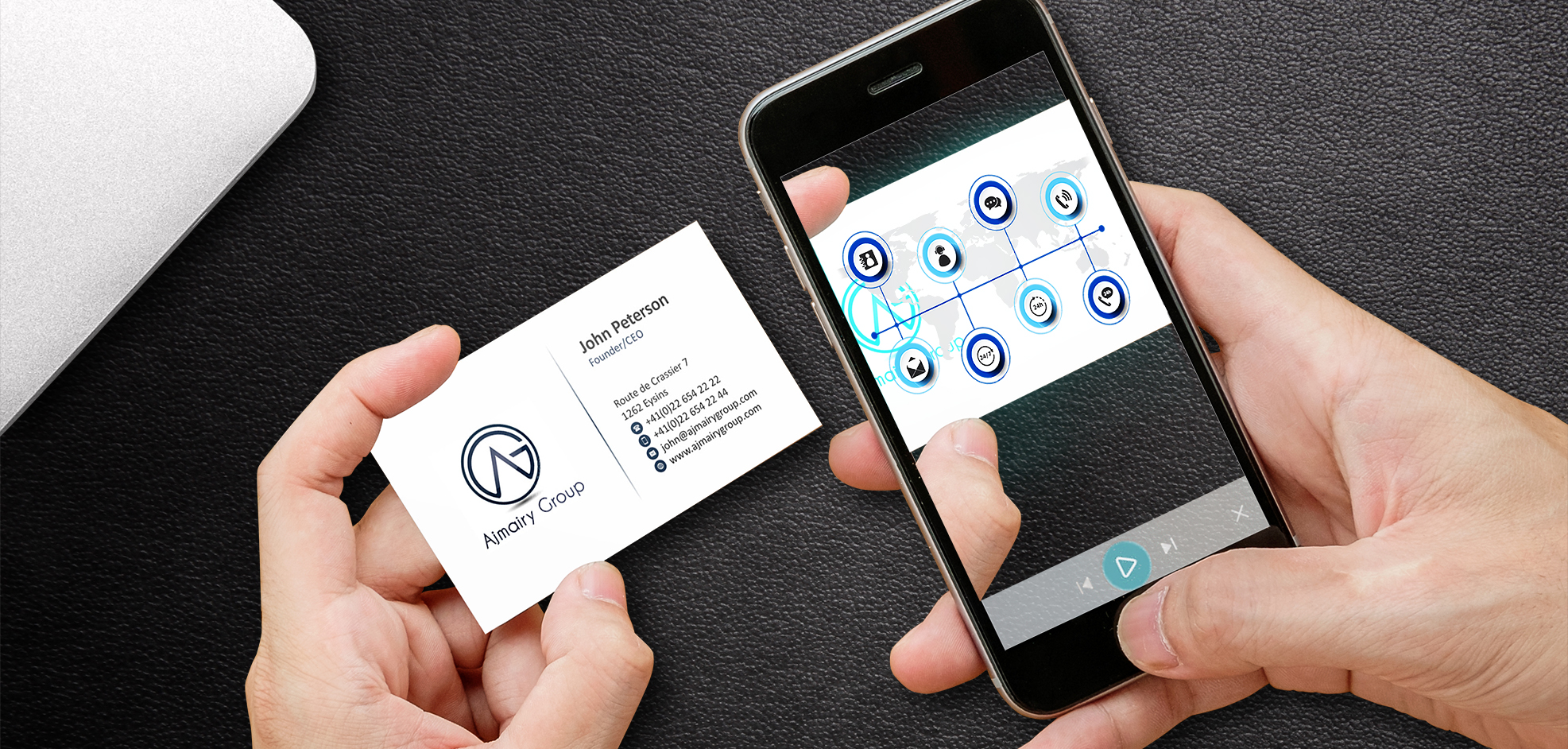 .
You can ask what the main difference between traditional business cards and AR business cards is. Imagine being at an event and offering your business card to a customer who has already got a bunch of them from various organizations. Is he going to remember only you from the rest of them?
Hardly! If only you had given him your AR business card…
Your AR business card plays the role of a virtual ad, bringing people additional valuable content, which you could not give in person. It is interactive, creative, with excellent story-telling skills.
You can tell people about your brand story via interactive business cards and leave a long-lasting impression.
For instance, with NDigitec's AR Business Card, as soon as the AR marker is tracked, the user can experience some amazing AR content.
Already wondering where you can get one? Now, go and check out our AR business cards.
• Make your packaging eloquent with AR
.
.
In line with its set strategy to become a global leader in selected segments, AR Packaging is also in high demand. Share your brand's story and messages with the help of AR Packaging, and you won't regret it.
Case in point: you can deliver interactive video via packaging such as wine bottles, beverage cans, and food packaging, etc. to increase product and brand engagement.
Customers finding your product in the store, and hesitating whether to buy it will surely want to see its demonstration in real life. Using AR packaging solution, they can easily interact with a video of your product when pointing their smartphones on its packaging. This way, they can be well aware of the product's most relevant information and how to use it at home.
• Fire-up your sales with Interactive Prints
.

.
You can demonstrate many AR solutions when printing all your flyers, papers, or magazines! Postcards, tent cards, leaflets, note cards, and announcements. The possibilities are many to increase the reality of your communication in terms of adding some digital elements such as video messages, music clips, interactive photo slideshows, etc.
Get your customers informed of your products, services, and "exclusive" offers impressively and fantastically.
Just imagine: after installing your app, the user gets the device over your flyer or a paper. It turns into your catalog in a second so that the user can see it through his mobile device. The user can browse the catalog like a real one! Not only this, but if they know that they can get exclusive offers, they will choose not to uninstall your app.
On the other hand, consider the idea of an AR solution on coasters. You could blend together as many interactive elements as you wish.
Some cases in point: if you have a musician printed on your coaster, you can add some sound effects, it can appear in 3D and start singing and so on, thus creating a direct transfer of emotions.
If you have a restaurant business, with the help of your drinks coasters and AR app, you can create some playful integrations of reviews, opinions, complaints towards the food or the service. By doing so, you'll have access to up-to-one-minute market research results.
• Transport Food to Digital with AR Menus
.

.
AR development, of course, could not simply pass by the restaurant business. Here, the key role is played by the AR Food Menus. They can be used in every type of restaurant, from luxury dining places to some fast-food chains.
The latest trend in restaurant marketing, AR restaurant menus, and food apps supplement existing menus with digital content designed to improve customer experience and drive sales.
AR Menus can help restaurants boost their business in many ways. They can be customized to show information about each dish, such as 360-degree visualizations, details of ingredients used, portion sizes, calorie and nutrition info, etc.
Compared with traditional food menus, AR food menu apps can contain video content such as customer testimonials, chef interviews, and cooking videos to improve customer engagement and increase brand visibility.
• Augmented shopping: the quiet revolution
.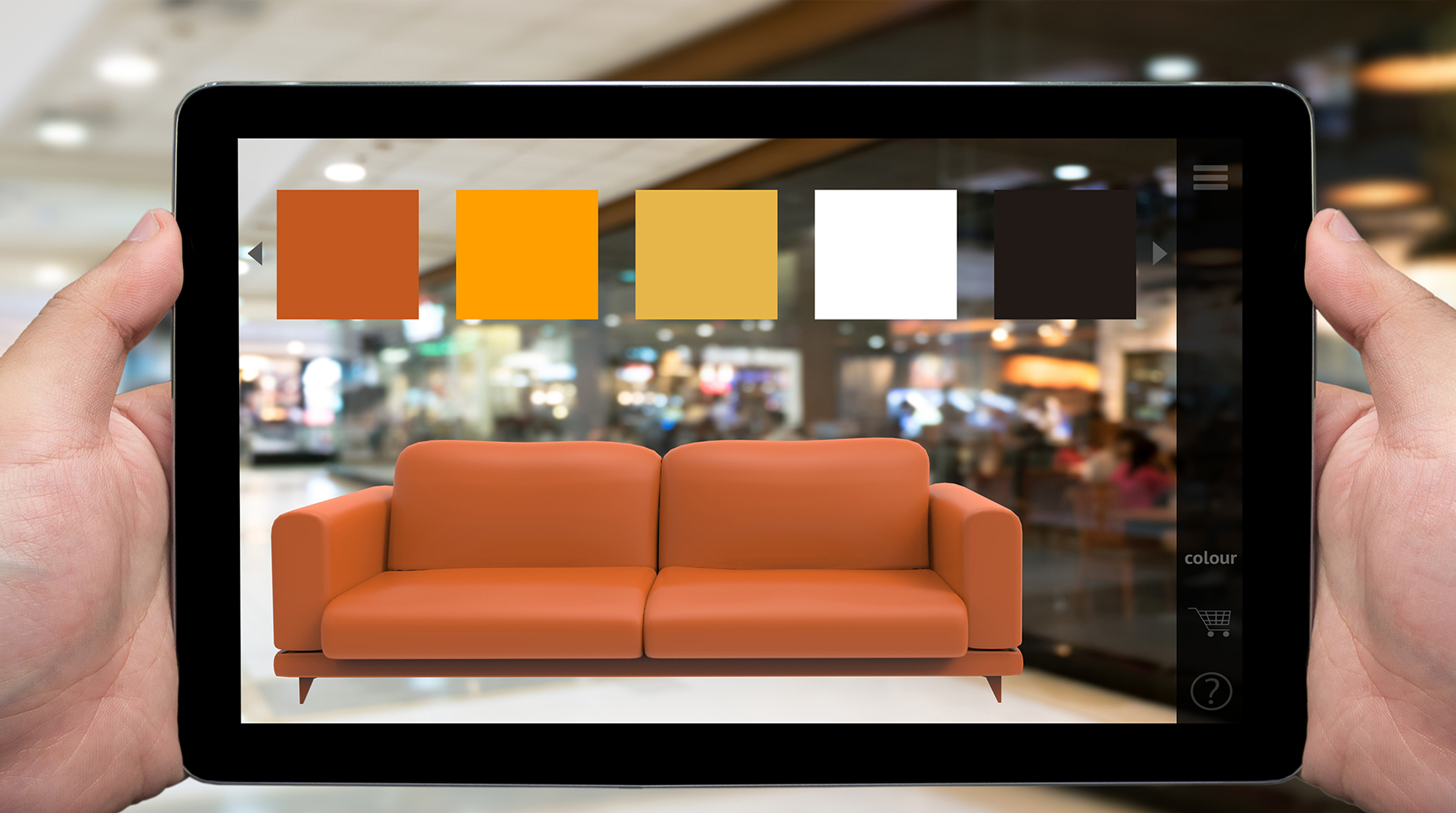 .
Ever tried to build remarkable experiences for the real world with both 3D visualization and AR solutions? Well, it's time to do that! You can easily enhance your 3D content with access to hundreds of high-quality materials selected to shine in AR.
Empower your customers to experience products before they buy.
             33% of people are more likely to purchase Augmented Reality enabled product pages vs. those without.
Thus, you can inspire them to make a purchase more quickly.
From exploring the details to selecting the right options, you can help people choose 3D, Augmented Reality, and Mobile Virtual Reality.
             40% higher conversion rates are with 3D.
You can easily demonstrate all your products anywhere.
Customers can have your full range of products at hand – every size, every color, every finish—no size limits.
• Impress your buyers walking by with AR Signages
.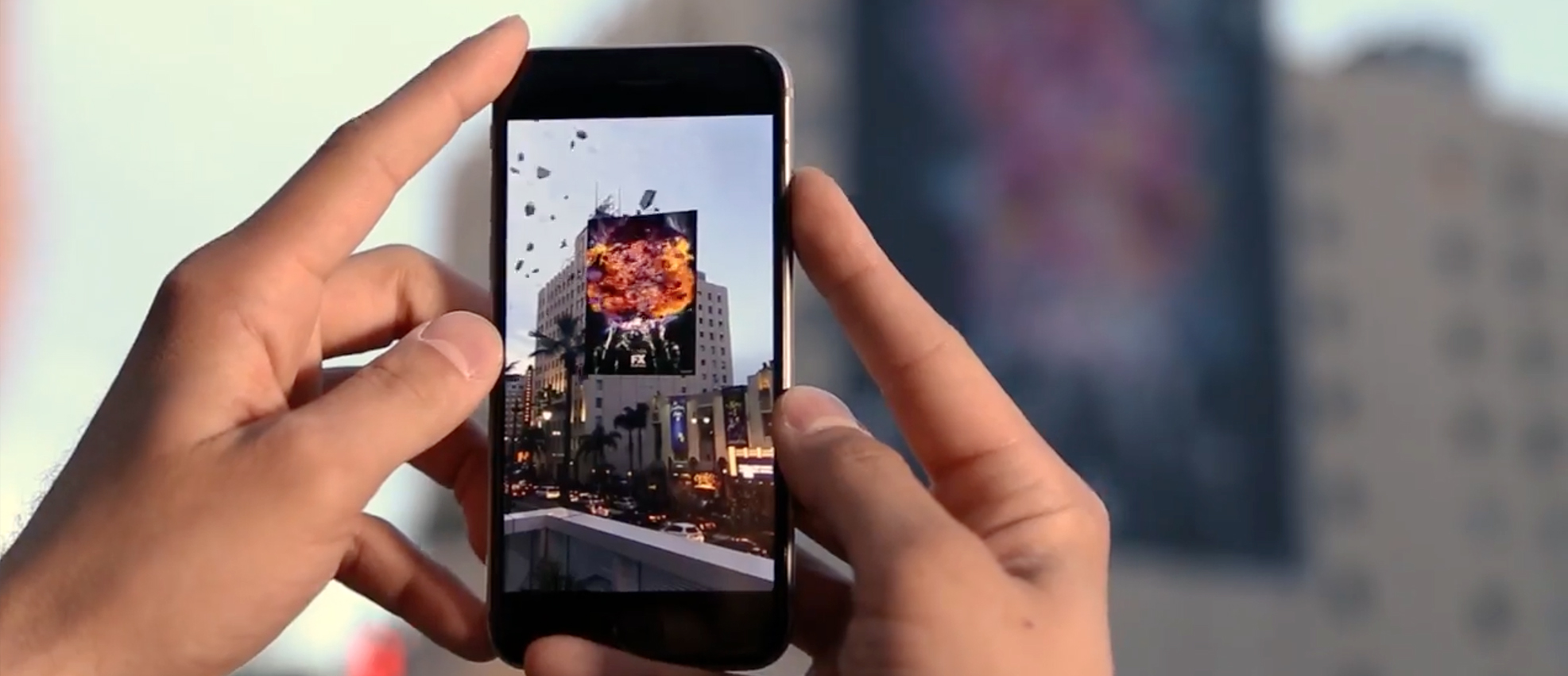 .
And let's not forget about the usage of AR as a great brand marketing tool for advertising. Using AR on a big screen will help reach more significant campaign results on indoor and outdoor signage, video walls, and displays. Not only because of its large size and visibility but also because the user can be amazed by the experience he had just had.
Some famous brands using AR in Signage go beyond technology for technology's sake, to create a memorable experience.
Your potential buyers can have access to your services via interactive visuals when walking pass by street signages, 24/7.
Create Your Custom AR
Feel a bit confident about the benefits of AR in business? Then, it's time to consider creating your custom APP with your favorite features and everything. You can engage, estimate, persuade, sell, and promote – all with the help of your AR App.
Are you worried about the ROI? Expect an improved ROI as soon as you get your own custom AR App. You can accelerate your Marketing & Advertising efforts as well. Build a branded app and start marketing your products before your competitors establish a strong foothold in your industry.
As the world already awaits your creation, let's craft your fruitful Augmented Reality journey with Dubaiprint.com!
We will help you craft a meaningful AR journey that will improve your ROI and boost your sales and marketing efforts. Get in touch with us and let's talk!

Sign Up To Our Newsletter