2020 Aug 15
5 Things to Have in the Back-to-School Supplies List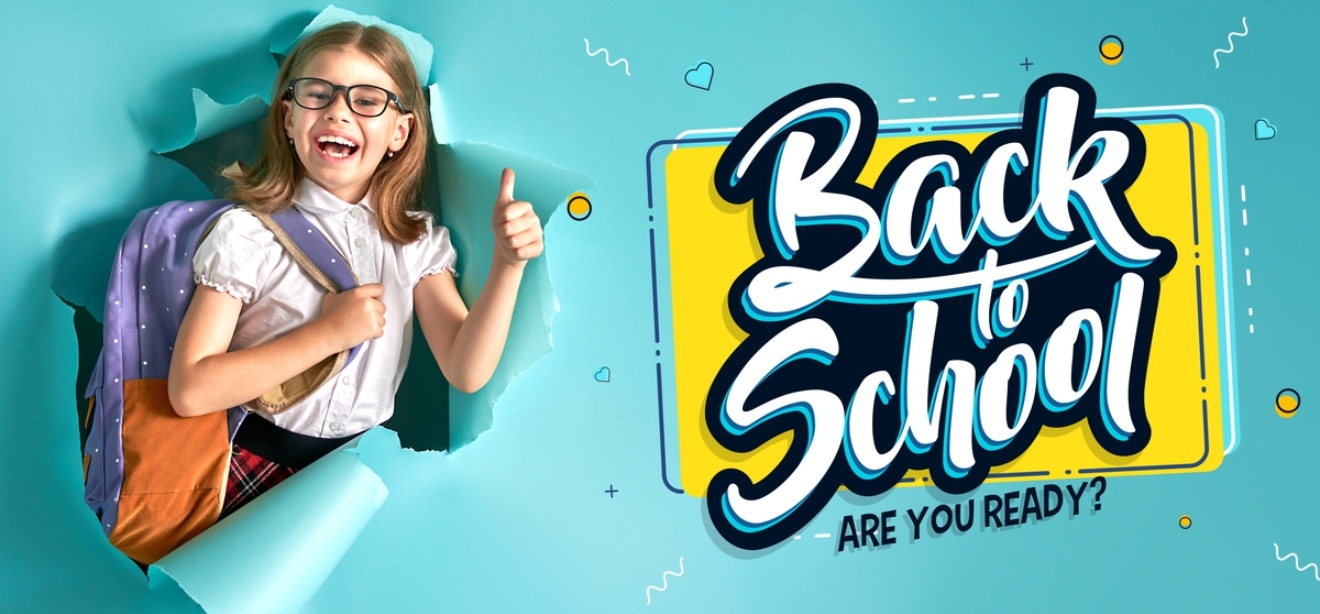 August is almost over, and it only means one thing … It is back to school time! And also the time to drop a brand new back-to-school supplies list for everyone to indulge in.
For some of you, it might be good news, for some of you and absolute catastrophe. After a great summer, the last thing you want to be thinking about is the school and classes. But there is a way to make the thought a little more bearable and its back-to-school supply list!
Going back to school with new stuff, cute pens, and creative notebooks are much more fun. So, don't lose any time and quickly get back on track by compiling the dream list.
Crafting a personalized back-to-school supplies list
Does your school have a dress code and if yes, how strict it is? What about lockers? Will the kids completing the assignments online, or using the regular notebooks?
All those are questions you need to take into account when shopping for the supplies for the school season. To avoid unpleasant inconveniences, before creating the perfect personalized back-to-school supplies list, understand first what you are working with.
Check-in with the school requirements before purchasing any item. If they have a dress code, a preferred format of the stationary, or even offer the list of necessities themselves you will save yourself a lot of time by going through it first.

Then think about how and when do you want to purchase all the back-to-school supplies. Thanks to the Internet, you can order all the supplies online without having even to leave the house. If you want to save time, it will be the best option.
The back-to-school season is also a season of sales. Many online and offline shops (including ours) that offer great deals around the season. Use it to your advantage.
1. Protective Equipment for School
This school year could not possibly be spent without protective equipment and supplies. Schools, on their behalf, should be prepared by hygiene and furniture solutions to reopen safely as children return to school again. And, parents should take care of all safety measurements when it comes to the health of their kids.

Take a look at these safety items which can be used by schools and pupils.
2. Clothes and Backpacks
It might be the most exciting part of the getting ready for back to school season. New clothes almost always make you feel better about school. So, use this occasion to update your kid's clothes and buy some items that will make them feel better about themselves and the year itself.
In the hunt for the perfect piece, do not forget about practicality. It is just as important to look beautiful as it is to feel comfortable.

There is no way for us to 100% what will work for everyone, but there are some basics that will cause no harm to purchase for the children and teenagers of any age and gender.
Consider the following list when shopping for the perfect outfit:
Functional backpack with personalized bag tags
T-shirts with cool prints
Something your kid really likes (and that will help them show their personality)
Comfortable shoes
Custom
Skirt/trousers
3. Gadgets
It might seem bizarre to you that your kids need special devices when getting ready for a new school season. You probably remember all too well the times when the only thing you needed to care about was a pen and a cute notebook.
For better or worse, those times are gone. To face the year, all prepared the kids to need to have at least some technology at hand that would make getting ready for class, learning, researching and communicating a little easier.
USB drive — your students might need to print documents, exchange files, etc. The best and the quickest way to do usually is a USB drive. They are so many cute versions online, and you will probably find one without difficulty.
Functional laptop — laptops are an absolute necessity. Your kids and students will probably need one to do their homework and study. So invest in the one that will handle all the work that will be done using it.
Calculator — whether your kid will use it, depends on the school and the rules, but having a good one will not hurt. Try to invest in the scientific calculator — they will save your kids a lot of time, especially if they are getting ready for an exam.

Some items in the back-to-school supplies list below are optional. Your kid will probably be happy to have them, but if you feel they might be more of distraction, you might skip them for good.
Headphones
Camera
Graphic tablet
4. Convenience
The items might not be directly connected to classes and will probably have little to no influence on your kid's academic productivity. But it is not always about the grades, is it? Even the classroom decorations can influence your kid's willingness to be in class.
Those conveniences items should join your back-to-school supplies list because they will save you and your family a lot of time. We can assure, you will find that a lot of the mess could have been easily avoided, if only you had the right box by your side.
Lunch box
Mugs and bottles
Organizers
Shelves
Boxes
Paper folders
First aid kit
Tissues
Small umbrella
5. Notebooks & Stationery
Probably, the category that needs no explanation. Those are the items you probably think about when you think about the back-to-school supplies list.

Notebooks: regular notebooks, rollers, organizer, sketchbook.
Pencil box must-haves: pencil box, couple of pens, pencil, Highlighter, Pencil sharpener, Glue stick, easer, scissors, ruler.
Other: crayon, file folders, stapler.
Hobbies
What makes school a little more bearable? That's right — a favorite hobby.
Just as it is important to make sure your kid is ready for school, it is essential to make sure they have a hobby they enjoy. Studies prove that kids that have extracurricular activities perform better in school and feel better about their social life. And, as a parent, isn't it all you want?

With the right supplies, motivating your kids will be so much easier. You should, of course, pay attention to what interests your kid. Making them play football when all they can think about is chess, is not the wisest decision. Embrace their natural inclinations and let them blossom.
Starting the year right
There are no two students that are the same — all of them have different needs and interest. But getting the matter right, buying the right supplies and making sure your kids have all it takes to start the year right is how you can help them kick start the year on the right foot.
Yes, you cannot control everything, but you can make sure they feel motivated to go to class and try their best. Sometimes all it takes to want to complete homework or seat through a challenging course is a cute notebook with their favorite cartoon characters on.
Sign Up To Our Newsletter