2022 May 27
Recycled Furniture: Have You Heard of D-Board?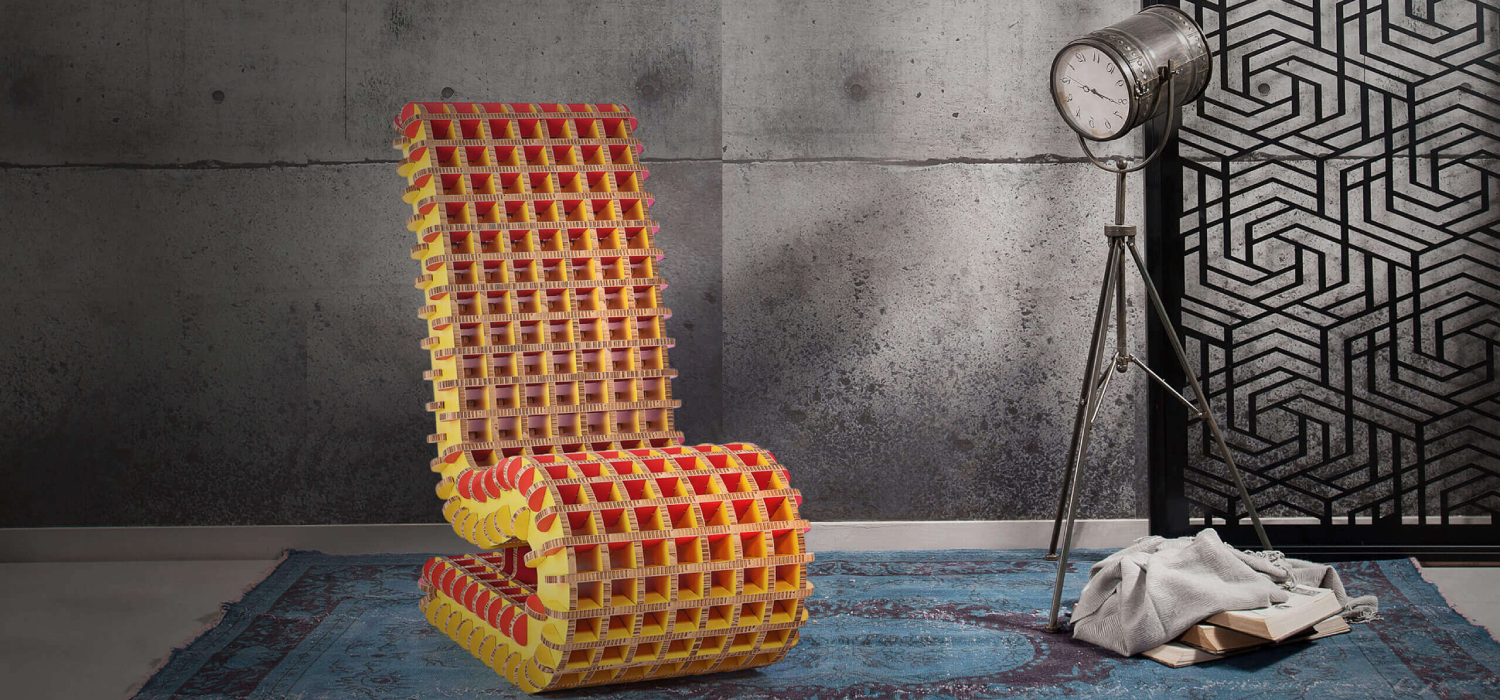 It is not going to come as a surprise that we have entered the age of conscious consumption. At this point, we all know about the harmful impact our species have had on the environment. That is why wastefulness is not cool anymore – being considered about the resources you use is. It is not about having more; it is about having more with less. And in the positive trend recycled furniture is new to say.
At Dubaiprint.com we believe that recycled furniture is the future of promotional furniture. That is why we are working with D-Boards – eco-friendly material – whenever possible. With them, we are not losing anything – they are light, reusable, and easy to assemble.
You can use D-boards to decorate your room, create point-of-sale displays, and design exhibition stands without harming the environment. The designs you share will be made from already used cardboard and paper, but they are going to look every bit as beautiful and fresh as if they were made from any other material. If you are not convinced yet that you need to be working with D-boards (and D-boards only) here are some reasons that might reassure you about their positive impact.
Perfect for Promotion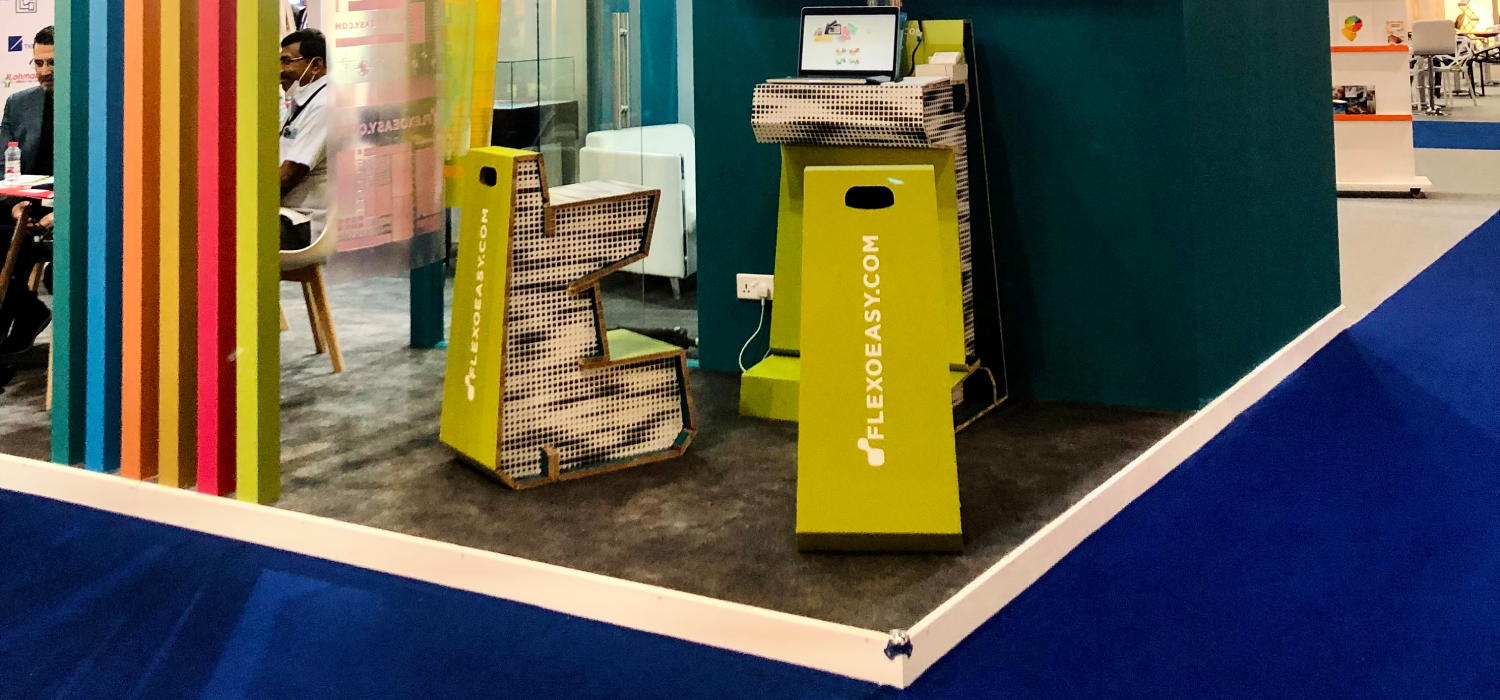 One of the best things about furniture D-boards is that it is perfect for promotion. You have all of its surfaces to design it with your logo, ads, and promotions. In other words, if you need a furniture item for an expo or any other event, stands and decorations made from D-Boards should be your choice. It can be as bold or as humble as you want it to be. You can be sure though that while people are going to be using it they will inevitably notice your brand's name and messages.
Easy to Assemble and Light
The other thing that makes D-Board great is how light and easy to assemble the items made from it are. The lightness means that you can transport it to any location. You will not need help to do that and can locate the furniture everywhere you want. They will not damage the surface they are placed on. Since they also come in a compact form, you will not need much space to transport them. You can place them in your car, and get them to any place you want. The assembly will take only a couple of minutes, and you can just as easily reassemble it back to its original form if the situation demands it.
Original Designs and Patterns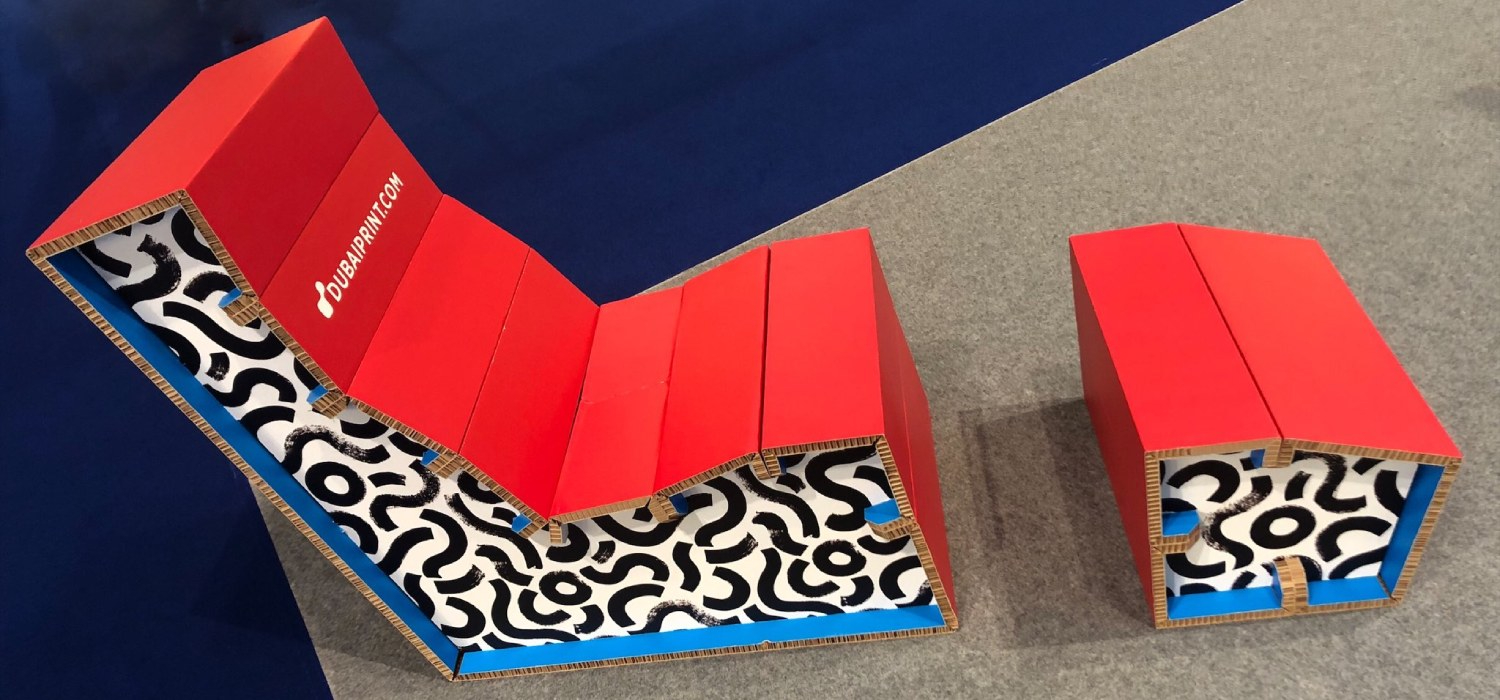 D-Board can have any pattern you like – if you want them to look like wood, they will. You can print them with geeky images, or select any image that would fit the decoration of the surrounding. It is up to you what you want to make of it. Besides that, the face that D-Board furniture can have any design you want, the truth is that they can also have many more creative forms than the furniture made from regular materials. They are flexible, and soft, and can have a complex form – which is perfect if you want to get creative with the design and experiment with something original.
Durable and Reusable
D-boards are not one-timers. They are durable and reusable. You can use them more than a couple of times, and if you take good care of them, they can last for a long time. It means that despite being cost-effective, creative material, you also invest in the future. The whole point of D-boards is to be reusable so that you do not need to spend extra material and damage the environment. That is why you can go ahead and spend as much time using them as you want.
Eco-Friendly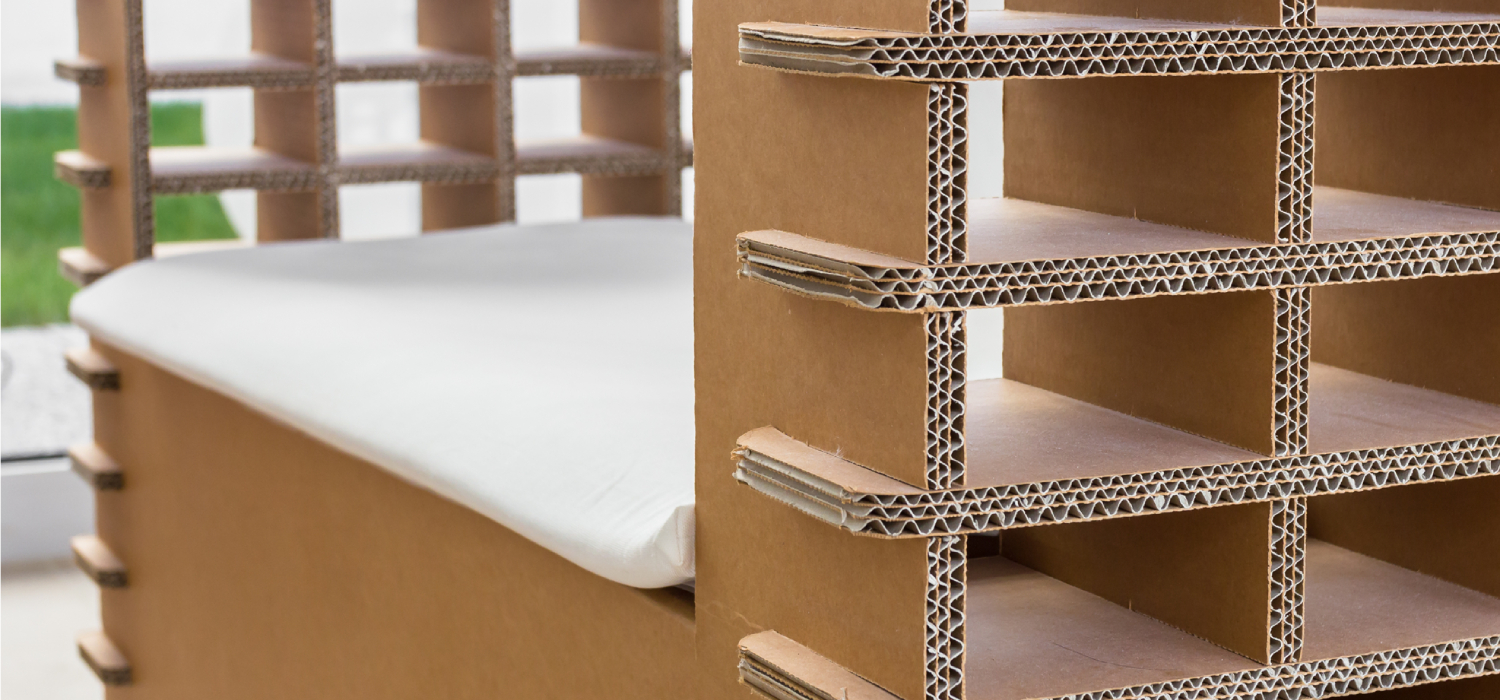 This is an obvious one since it is almost the other name of D-boards, but it is still worth mentioning. D-Board does not damage the environment. They are made from used paper and that means that they are making perfect use of the raw materials that have been used multiple times. Special technologies allow for them to be.
It is not a dream anymore – recycling furniture is a thing now. D-boards are the material that is actively used by Dubaiprint.com to create the most imaginable and unimaginable compositions. You can set up your room, office, or any other location with a table that is not only going to look great, and be useful but also help the environment.
At Dubaiptint.com we will be happy to help you make even the most ambitious projects a reality. Take a look at the example that we have already worked on here and contact us to learn more about the awesome material.
Sign Up To Our Newsletter