2022 Feb 8
Photo Canvas Gallery: Old-Times Favorite Canvas Wall Art

It seems the interior design is mostly focused on making us feel emotionally at ease, to help us find some sort of inner peace. Occasionally playing with colors, changing some styles, and adding new elements like a photo canvas to your interior has a positive and creative impact on the homes we live in. It's all about newness, uniqueness, and tranquillity.
Additionally, there's the global pandemic reality where it has forced us to slow down we have started to spend a lot more time in our homes. And, this has forced us to pay more attention to our interior designs.
So, today we are going to talk to you about a forever interior design trend; decorating the walls with old times' favorite photo canvases. It's a never-expiring style and never goes out of trend. That's why Dubaiprint.com has got a surprise for its customer regarding this topic – Photo Canvas Gallery. This means a rich gallery full of ready-made canvases of different categories. Let's explore them together below. SO, WHAT'S IN?
Nature – Spectacular Wildlife In a Photo Canvas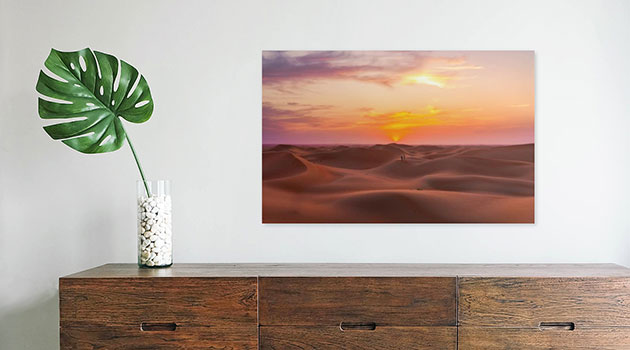 You see this very first type of photo canvases has the ability to create energy, to strengthen our connection with nature. Especially if you see a spike in nature-inspired surfaces and accents, these canvases are made for you! Whether it is the beauty of mountains, an enchanted forest, or a photo of an outstanding sunrise, you can display it as part of your interior design and fill your home with warm nature vibes.
Art – An Overall Artistic Twist To Your Home space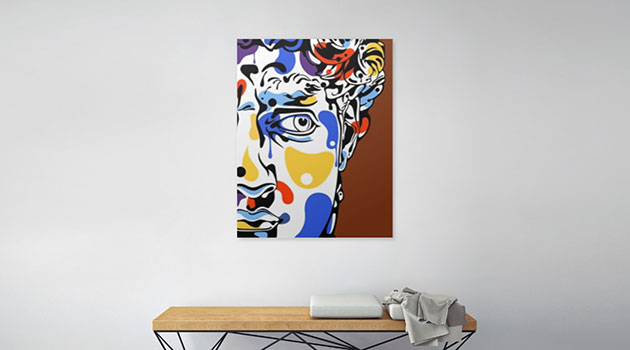 Some art images or photographs are so good they deserve to be printed on our photo canvases. They deserve to be on your walls! Don't you agree? So, if you always thought that one of the modern gorgeous paintings deserves a format that really lasts, you might find it among our Art Photo Canvas collection. Essentially, anything that feels artsy, creative, and inspiring.
Fashion  – Your Little Atelier Corner At Your Home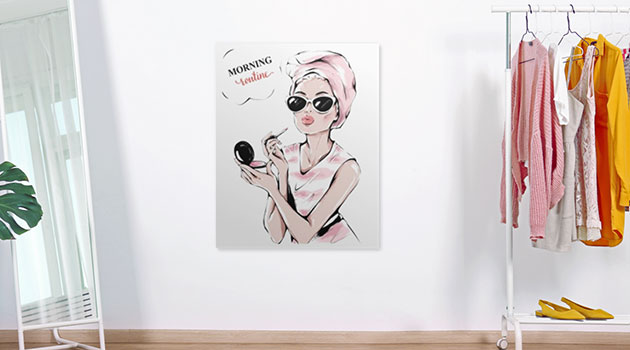 Are you someone who's always in search of fashion-related photos, who follows the trends, and keeps up with any updates in the field? Someone, who's a little fashionista or has this passion for creating things out of scratch, would definitely want something on her wall to remind her about this passion. Be it an iconic portrait of someone really famous in fashion or just a motivating quote, the interior that makes your style unique and memorable.
Animals – Your Favorite Fluffy Friend Always In Front Of  You

This type is the latest new common thread amongst all types of photo canvases. Lately, you notice, all people talk about is their pets or their beloved animal they would want to adopt. Isn't that cute? And, isn't that the cutest to have the photo of your favorite little friend as part of your interior? We bet, it is! By the way, our Animals Photo Canvas collection is the cutest!
Love – Putting LOVE in the Spotlight at Your Space

Have you fallen in love and lost your mind? An unforgettable feeling, right?   This is what makes us really happy. And, who wouldn't want to remember about that, to live in a room that feels like a warm hug? Hearts, kisses, confession notes, or just a beautiful romantic photo canvas worth being hung on the wall.
Cities – Being Surrounded By World's Most Astonishing Views

Did you know that it's scientifically proven that travel-inspired decorations are subconsciously read as dynamic, friendly, and welcoming? Thus, they give motivation and energy to visit your dream city, or, recall the good times you had when visiting beautiful sights. However, this type of photo canvases is especially convenient for travel agencies. These welcoming urban artworks provide extra visual comfort.
Vintage – Waking up The Old Times Memories

Imagine, mentally traveling back to timeless classics like the 70s and old-times favorite emotions and retro vibes. Above all, this all is so classic, so "well-known", and it gives such nostalgic chills. By the way, retro decorations have been everything for a long time and still are. Having one of the photo canvases as part of your interior will give a unique accent to any space. No matter if the space is home or workspace.
Most importantly, all these categories of photo canvases with its bunch of photo collections are provided by Shutterstock's talented artists. So, whether you are a company that would like to add an inspiring flair to its workspace, or you simply want to refresh your house's interior, or, maybe, you are struggling with a gift idea at the moment… In all cases; we guess you've found your photo canvas and you know what to do. 😉
Sign Up To Our Newsletter